Read Time:
2
minutes
Sales & Marketing Coach Rick Lambert selected 12th out of 100 top tech sector influencers within the Managed Print Services industry.
London, Ontario, September 14, 2021: London business owner Rick Lambert, Founder and CEO of selltowin and IN2communications has been named one of the TOP 100 global Managed Print Service (MPS) influencers of 2021. Lambert, who has been recognized on the global stage before for his work with information technology, OEMs, Distributors and Resellers, has again elevated the status of his London-based digital marketing agency (IN2communications) and sales coaching business (selltowin).
Selected 12th out of 100 global leaders, Lambert says it's a team recognition showcasing the talent and abilities of many Fanshawe College graduates that work for the London-based firm.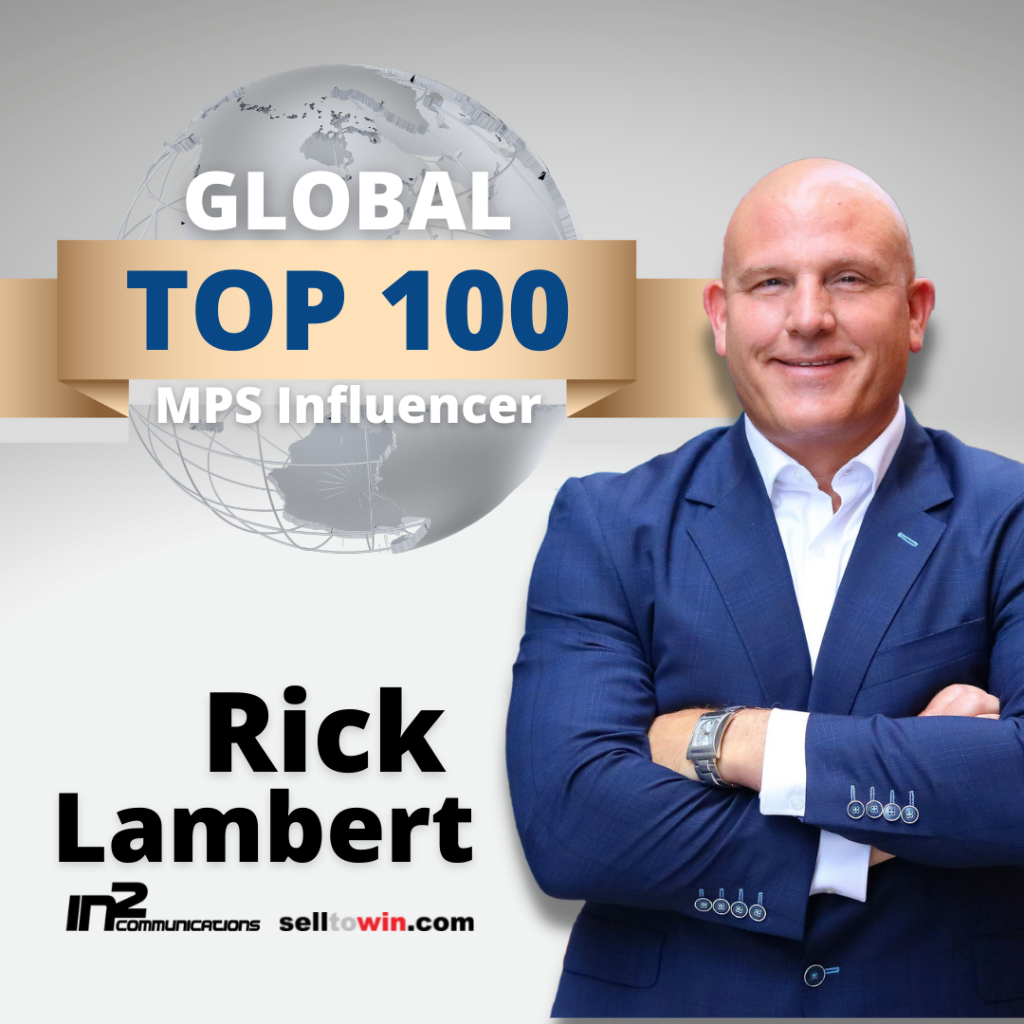 ---
"It's an honour to be selected as one of the TOP 100 influencers in the world for Managed Print Services, and it's a tribute to the elite caliber of our people and the trust our clients have in our abilities to help them grow their MPS businesses."

Rick Lambert
---
The TOP 100 list, published by Tigerpaw Software, features worldwide innovators in the Managed Print Services sector, including corporate executives from well-known organizations such as Xerox, HP, Wells Fargo, Epson, Kyocera and Konica Minolta to name a few.
About IN2communications and selltowin
IN2communications is an award-winning digital marketing and web design agency based in London, Ontario. IN2communications specializes in web development, video production, social media management, PPC/SEO, email campaigns and original content creation.
selltowin is an award-winning provider of live and on-demand sales coaching programs featuring sales performance coach Rick Lambert. Born in London, Ontario, Rick is a B2B sales coaching partner for over 500 companies looking to start, and win, more deals.
View Recognition: https://tigerpaw.com/mps-top-100-channel-influencers-list/