of consumers want to see more video content from brands.
Video marketing is easy to digest, entertaining and delivers the biggest return on investment (ROI)
Pre-Production
Plan, research & craft your message.
Production
Scalable productions of all sizes.
Post-Production
Piece together your story and edit deliverables.
Marketing videos can take many forms, such as:
Customer Testimonials
Product Marketing
Corporate Culture/Recruiting
Sponsorship
Event Promotion
Explainer Videos
Executive Messaging
Case Studies
Training Videos
Here's how we've helped our clients incorporate video into their marketing strategy
Do you need to build better relationships with your customers? Have you thought of a Podcast?
Get Started
of podcast listeners are dedicated and committed to hearing out the full episode.
Start producing interview-based and narrative driven podcasts
Branding
Brand your podcasts & give your marketing efforts a voice.
Strategy
Develop, outline and record content.
Post-Production
Edit the recording to include music beds.
Publication
Publish content to digital platforms.
Watch this video to find out why having a social media policy gives your organization a huge competitive advantage.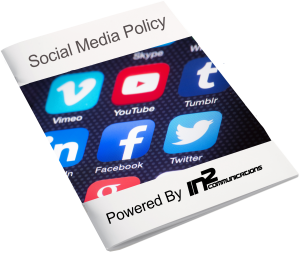 Download our free social media policy